"Full stack" brand marketing strategy and content creation for the modern
fine jewelry brand. Vrai, meaning "True" is on mission to bring sustainability and transparency to an outdated industry, starting with 100% carbon neutral diamonds.
As Brand Project Manager, I balance strategic full-funnel content planning with my passion for design and storytelling.
From spearheading campaign strategies to day-to-day themes, my work scope includes designing

email campaigns

+ flows, social media feed planning, journal copy & layout, marketing video storyboarding and paid media creation.
I embrace what many call "being a generalist." Below are three recent campaigns and examples of my work.
​
​
​
Brand marketing strategy, project management, and content creation

for

the modern

fine jewelry brand, specializing in Email Marketing, Journal and Paid Media.

Vrai, meaning "True"

is on a

mission

to bring sustainability and transparency

to an outdated industry,

starting with 100% carbon neutral diamonds.
Key Contributions





Managed the site redesign




Launched 3x physical products




Audited and revamped the email newsletter




Optimized Online Course retention and completion




Launched Resource Directory


Launched digital events during the pandemic
Launched the first Welcome Series automation and SMS texting, driving 10% revenue.



Photography by Alexi Wifi and Puno Puno
Social Media
​
Work includes feed planning and analysis, social graphics and Instagram Stories.
​
Photography by Trisha Weiss and Jessie Cundiff.
Project management, brand strategy, and content production for the edutainment company, founded by digital entrepreneur Puno Puno. ilovecreatives provides resources, online courses, and a feel-good community for freelancers around the world.



ilovecreatives.com
The website underwent an entire redesign and content overhaul from the back end to the front end. I led the project through several hybrid waterfall-agile sprints over the course of 6+ months, launching in Summer 2022.

The scope also included designing entirely new pages like the Course Directory, Internet Gems (inspiring email designs), Resource Directory, and Newsletter.

I led the overall strategy for these pages, working closely with Puno and our creative team.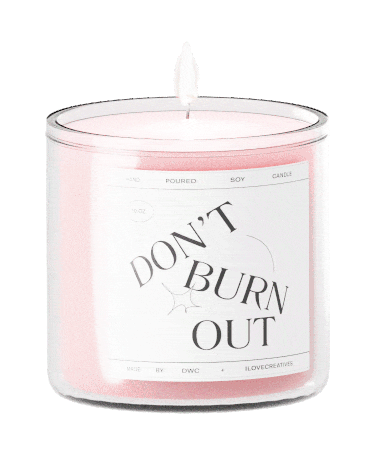 ilovecreatives' primary revenue drivers are the online courses — standing apart from competitors with Puno's charismatic, humorous and authentic approach to teaching. Our primary goals were driving student leads and improving current student course progression for our signature Squarespace Design Course — which we achieved.

This project began with a two-prong approach —



1. Course Leads

—

Working closely with Puno and Bambi Nguyen, our Growth Marketer, to create a lead gen quiz, VideoAsk experience, and optimize paid ads, course marketing pages, and email flows.



2. Course Progression

— I audited the full course experience and listened to our TAs and Students to identify gaps in resources and the course product itself. We then updated the course videos, redesigned our Resource Library, launched level-based email automations, and created entirely new resources (Level Guides).



Throughout my time at ilovecreatives, I worked closely with Puno, Phuong (our Art Director) and our rolodex of freelance designers and creatives to design inspiring, funny, and useful social content. We optimized for course revenue, event sign-ups and Instagram saves and sends (indicating high-value engagement). During this time, I managed social content production and strategized what content to include, often pulling from Puno's course videos and podcast appearances.

See below for content samples.
Designs by Phuong Nguyen, Grant Gulla, Olivia Genovese, Fiona Ye.
I led the launch of three physical products — the ilovecreatives Nalgene water bottle, the Don't Burn Out Candle (a social enterprise collaboration with The Downtown Women's Center), and the Nail Wraps collaboration with Stay Sticki. My responsibilities included social media marketing, paid ads and e-commerce planning and execution — working with our in-house and freelance teams.



- Project Management
- Landing Page Copy
- Operations
- Social Media Marketing




3D renders by Alexi Wifi. Product designs by Puno Puno, Sarah Campbell, and Hannah La Salvia.
I worked with Puno and Shawn Binder, our Partnerships Manager, to produce digital events for our global community during the pandemic. My role directly managed the event operations, pre- and post- marketing, and reporting. This programming drove 10% revenue and 20% leads in 2020.



- Project Management
- Event Programming
- Event Operations
- Event Marketing
- SMS Texting

Graphics designed by Puno Puno, Olivia Genovese and myself.


Project Management System for Instagram on Notion
In addition to strategy and execution, I developed and maintained our Notion Project Management System across all of our projects.

Below, you'll see a taste of our Instagram Workflow, which connected to Google Drive, Figma, and email.